Open 7:00 AM – 5:45 PM

FULL TIME AND PART TIME OPTIONS AVAILABLE

The children we serve include:

•Infants 2 months to 18 months
•Toddlers 18 months to 3 years
•Preschool 3 years to 5 years
•Pre-K & Transitional Kindergarten
•Summer Camps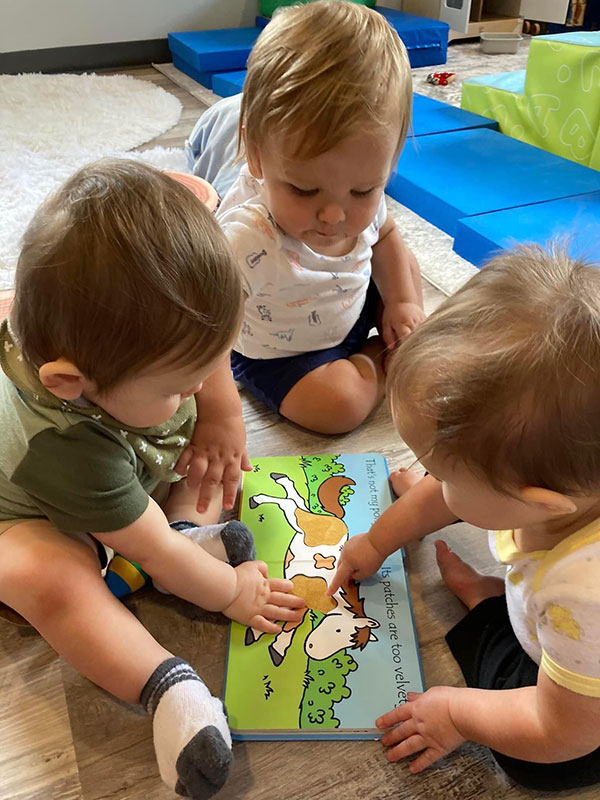 The infant room of OakSong is a comfortable space for children to feel at home in a natural and secure setting. The serene environment will aid in the young child's development and independence while providing nurture and contentment each day. Our infants will be provided peaceful rest opportunities, furniture and materials to encourage developmental milestones, and loving care and supervision to ensure healthy growth in these precious early days.
Activities in the infant room include free floor time, discovery of the senses, motor development, music and movement, outdoor exploration, healthy meal and snack times, and relaxation and slumber.
OakSong infants are respected as a unique individual and given opportunities to develop in a natural and independent manner. We encourage our infants to be involved in every interaction, giving them opportunities to feel connected to each other and caregivers. Infants are encouraged to truly explore and develop in a non-rushed environment.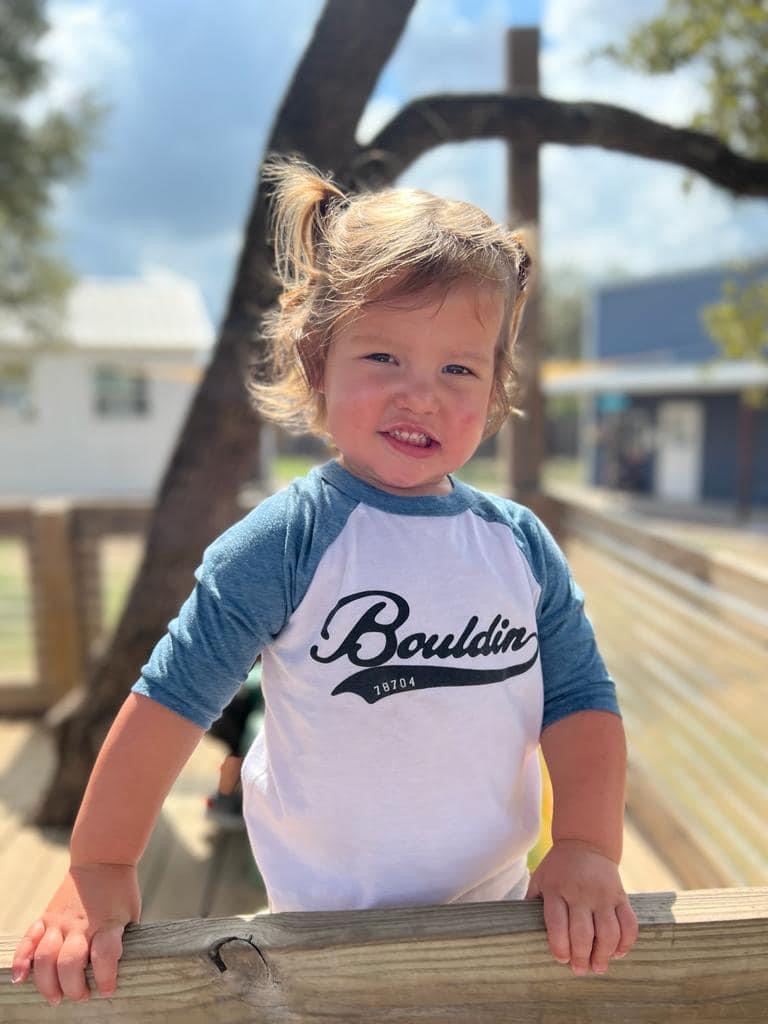 The older toddlers in the Sassafras & Willows Rooms are enthusiastically developing more curiosity and motor skills. OakSong provides this age group a carefully planned environment that allows for various hands-on sensorial discoveries, social interactions, and individual achievements. We also take time to assist the children in learning and practicing grace and courtesies. Our supportive teachers understand the unique responsibility of ensuring that each child is nurtured and respected in a way that encourages growth in a safe place. In the Sassafras & Willows Rooms the indoor and outdoor space, children are exposed to age appropriate learning materials and equipment that stimulate the mind, advance muscular development, and encourage a natural wonder of the world around them. Sassafras & Willows friends spend much more time outdoors in nature and the JOY of the outdoors really begins to blossom during this developmental stage.
Learning concepts continue to follow a natural progression:
Fine Motor Development and Concentration: Pouring, scooping, buttoning, zipping, folding, lacing, sorting and beading
Large Motor Development: Climbing, running, bicycling, dancing, rolling and kicking balls
Science: Sensory activities that refine the senses and give opportunities to feel, touch, smell, see, hear, and taste
Language: Introduction to sounds, story telling, and communication skills
Mathematics: Introduction to numbers, stacking and nesting, sorting and counting, and using the world around them as it teaches
Art: Using watercolors, clay, paints, cooking, baking, music and movement
Social and Emotional Growth: Introduction to effective communication, self-discovery,and respect for environment and others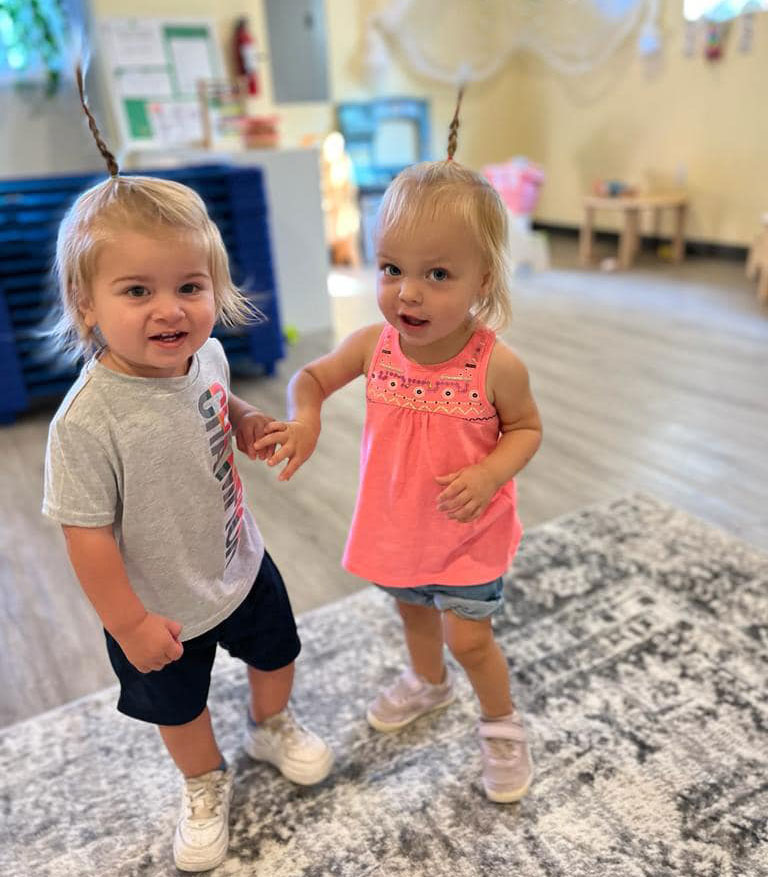 Tiny Roots Toddlers spend their time exploring a variety of basic lesson materials in all areas, to facilitate both large and small motor development as well as lots of sensory exposure! Early language, mathematics, and science are also explored through use of concrete materials and investigations in nature! Our Tiny Roots toddlers initiate and propel their learning at their own unique pace and timing, in eventual preparation for our Sassafras classroom.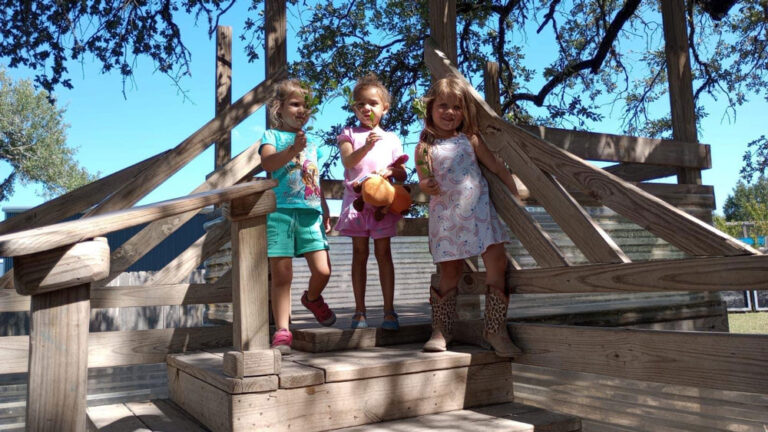 OakSong's primary program offers a unique, community style environment with hands-on learning materials inspired by holistic approaches to early education such as Reggio Emilia, and Waldorf. OakSong combines what we feel to be the essence of each of these practices into a balanced blend of practical work, project-based spontaneity, and peaceful encounters. Our primary program's classroom environment both indoor and outdoor has been carefully designed to inspire each child to discover his own learning style through exploration of the materials and through discovering his role within a nurturing community.
The teachers in the Hawthorns & Live Oak Rooms observe the children and classroom dynamic in order to base individual and group lessons according to each child's particular stage of development. The children's learning occurs through "interest led" lessons and activities based on their current developmental stage. It is the role of the adult to assist the children in the process of self-discovery, while allowing opportunities for growth in a non-competitive environment. The environment of the Hawthorns & Live Oak Rooms classrooms acts as a "third teacher". The role of the adult is to provide a welcoming environment that encourages children to freely explore their world and turn every experience into a learning process. The teaching guides aid in this process through careful interaction and encouragement of the natural learning process.
This is the age in which children can effortlessly learn another language if provided regular exposure. We are proud to incorporate this experience into the daily lives of our primary aged children by adding Spanish weekly to our special schedule. Teachers are encouraged to teach letters, sounds, colors and numbers in both English and Spanish in this room.
Areas of Learning through our Primary Environments:
Language
Math
Science
Social Studies
The Arts
Physical Development
Social & Emotional Growth
Special Preschool Programs:
Yoga
Groundwork Music Project
Gardening
Groovy Bus
Meta Martial Arts Academy
Art
Spanish
We value literacy at Oaksong School, and we offer a on-site library, The Hook Library. A fun place, to hang out and explore and place to get hooked on reading. 
Send us an email today to learn more about what we have to offer